This article was published on Distorted Heaven, find it here.
Now, I'm aware that it's February, but I haven't had a chance to talk about my favourite music of the last year. Music journalism is one of my favourite types of writing so I've been eager to get this post out of my system! 2019 was an incredible year for musical talent and these are my personal favourites:
Charli – Charli XCX
This was without doubt my most anticipated album of 2019. I squealed when it was announced. Charli XCX has for many years now been my favourite artist in the industry, purely for how different and forward thinking she is (it also helps that her music is insanely good). As she says herself, she is 'the future of pop music', and her 2019 self-titled album Charli sees her push the boundaries yet again. The pair of singles "1999" and "2099" (both featuring Troye Sivan) is a mirror of Charli's musical growth over the last ten-year period. The album opens with "Next Level Charli", which queues us in that we're in for a ride. Filled with synths and beats, Charli really has grasped the reigns of her music and risen to the next level, taking our ears with her. The production on this album is absolutely stellar, but without a doubt intense. "Click" may be the projects best example, with constant rhythmic switch ups and twists throughout every verse of the song (not to mention the last 30 seconds). "Shake It" is another of the albums interesting tracks. Featuring a large featuring cast made up of past collaborators, this is a song guaranteed to be unlike anything you've ever heard before- you'll either love it or hate it, but you should go listen to it. One of my favourite tracks from the album is "Official", where we see a shimmering encapsulation a vulnerable side to Charli that she's never showcased before. In a sea of computerised background noise, she blissfully sings about finally becoming official with a partner. The chorus to the song is so dreamy, with gentle synths softly elevating her voice as we finally get to hear a raw side to Charli that makes me like her even more. I can't move on without talking about "Gone", one of the best Charli XCX songs of all time. This collaboration with Christine and the Queens somehow juxtaposes fun with lyrics about having an anxiety attack in public. As with many XCX songs, you think you know what's happening, and then the script is flipped, as we're building to the final chorus and are suddenly thrown into wave of android production that somehow makes the song even better. Overall, the predecessor to Pop 2 is a more-than-worthy follow up, and perhaps one of the decades best pop releases.
Songs For You – Tinashe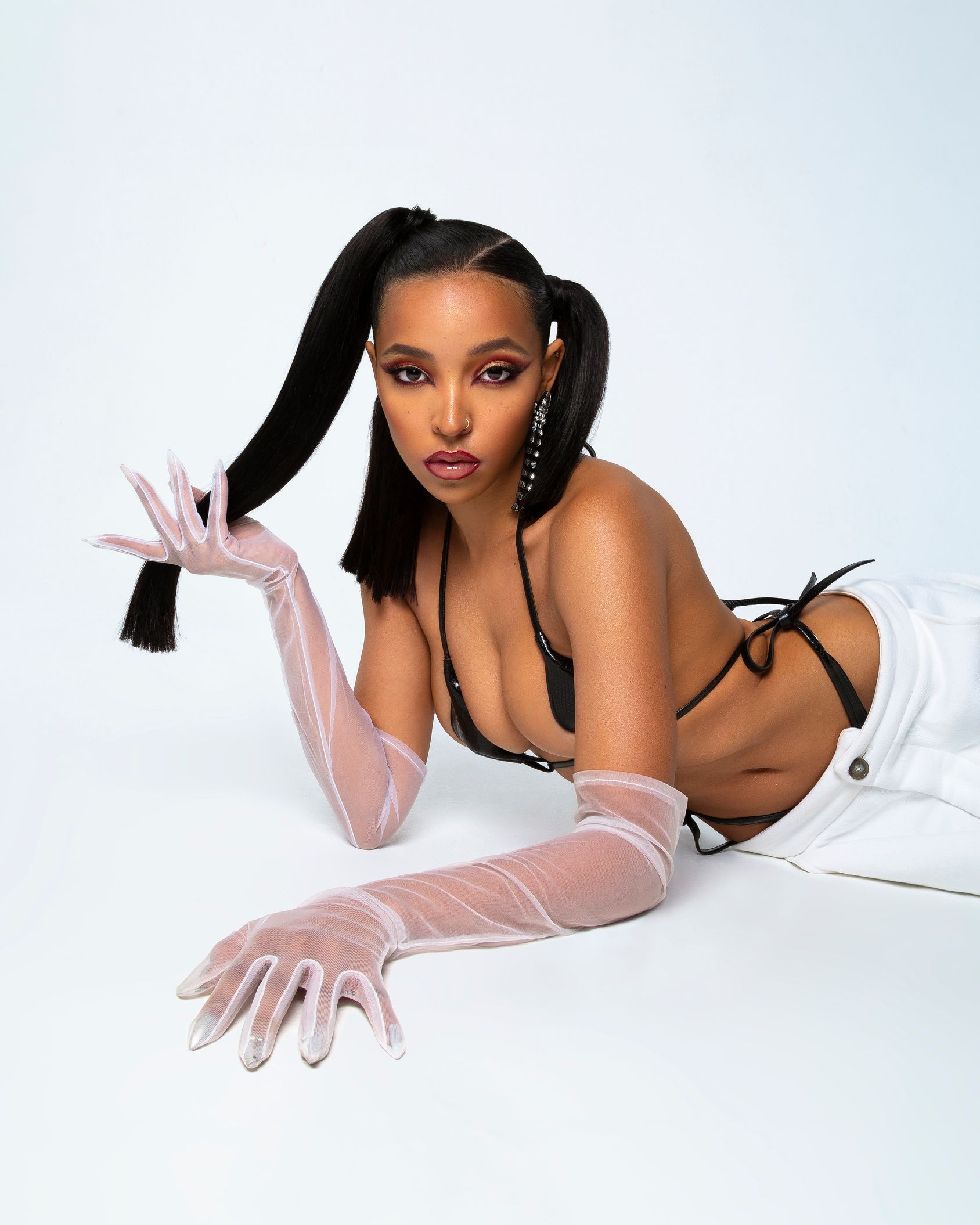 I've been a huge Tinashe fan for years now, and have followed her journey since her brilliant debut album Aquarius. Whilst there were parts of her last album Joyride that I loved, overall the project wasn't cohesive enough for me to go back and listen time and time again to the album as a whole. Songs For You is the triumphant Tinashe album we've been longing for. After a long battle to escape her record label, Tinashe is now an independent artist and wasted no time recording and releasing the perfect R&B album. On Songs For You, she shows off how easily she can adapt to genres, dabbling in 80's pop, moody R&B, drum 'n' bass and intimate acoustics. It seems as though Tinashe has finally found equilibrium. Possibly my favourite song from Songs For You is "Save Room for Us", a crisp, funky number unveiling Tinashe in rare form, belting like a diva over a cool EDM beat. Days after its release, "Save Room for Us" topped Apple's R&B charts, outselling Drake, Summer Walker and Chris Brown. Sure, charts aren't an arbiter for success, but it's a small yet crucial redemption arc for Tinashe, and a meaningful step for her career. Another standout is the dreamy "Life's Too Short", where Tinashe takes her voice into the stratosphere and sings about her relationship over soft synths. Songs For You is simply a testament to Tinashe's talent, and finding success on her own accord.
Clarity – Kim Petras
Kim's debut album Clarity came after 2 months of weekly single drops, a fresh and clever way to rollout an album that I'd never seen before. I thought this was a great way to roll out her record, and after listening to the album in whole, it was probably best- the sheer intensity of every song on Clarity makes it tough to digest in one sitting. By releasing a song each week, every song was given room to breathe and be appreciated a little more. Clarity pinballs between genres, dabbling in trap and hip hop but still remaining a glittering pop record. "Icy" is the standout of the album for me, and the song I've had on repeat for months since its release. The production-heavy track sees Kim singing and rapping with perfect speed and fluidity, talking about the heartache in a past relationship. "Do Me" is another of my favourite songs from the album. The 80's reminiscent track boldly goes where Kim hasn't before, and rather than burying her message in pop-friendly metaphors, she proudly states what she wants. I actually went to see Kim live a couple weeks ago and she was probably the best live performer I've seen, and possibly my favourite (full post impending)! As an album, Clarity feels fresh, powerful and strong, and is the best introduction to one of pop music's brightest stars.
Marina – Love & Fear
After shedding the 'and the Diamonds' from her stage name, Marina ended her four-year hiatus from music revitalised with her latest album LOVE + FEAR, a positive departure from her previous works. She returned with the bold and gorgeous "Handmade Heaven", a taste of what was come from the record. It's a different direction than I expected from Marina- but I absolutely love it. The track is a melodic pop ballad with very cinematic production, that sonically lingers somewhere between Electra Heart and The Family Jewels eras, while also seeming to elevate her sound and cite influence from her friend Lana Del Ray. Although the song isn't anywhere near as commercial as her previous singles like "Primadonna", it's something her fans will cherish. The album is split into two halves (LOVE, FEAR) which I enjoyed, it's nice to see something different. "Believe In Love" is the opener of the 'FEAR' side of the album, and one of my favourite Marina songs period, sitting near the top the list of her most captivating songs. It's a bittersweet heartbreaker that pairs a twinkling piano and a mid-tempo beat with lyrics that tell us how vulnerable she's feeling. I need to point out that tracks "Orange Trees" and "Karma" could both have easily been the song of the summer of 2019, but they were slept on by the general public. LOVE + FEAR is a great first offering in a new stage of Marina's career, leaving me hoping that future efforts may be carved in a similar fashion.
What were your 2019 music favourites?