This article was published on The Indiependent, find it here.
After what feels like a lifetime, Season 13 of RuPaul's Drag Race eventually came to a close at the end of April. The show culminated in an epic grand finale, littered with high-fashion, fun surprises and infectious lip syncs. Of course, Symone deservedly snatched the crown in the end, but today we're talking all things fashion. This season had many highs and lows on the runway, but when it was good, it was great. Here's our countdown of RuPaul's Drag Race Season 13's 10 most iconic looks.
10. Utica's Bag Ball Eleganza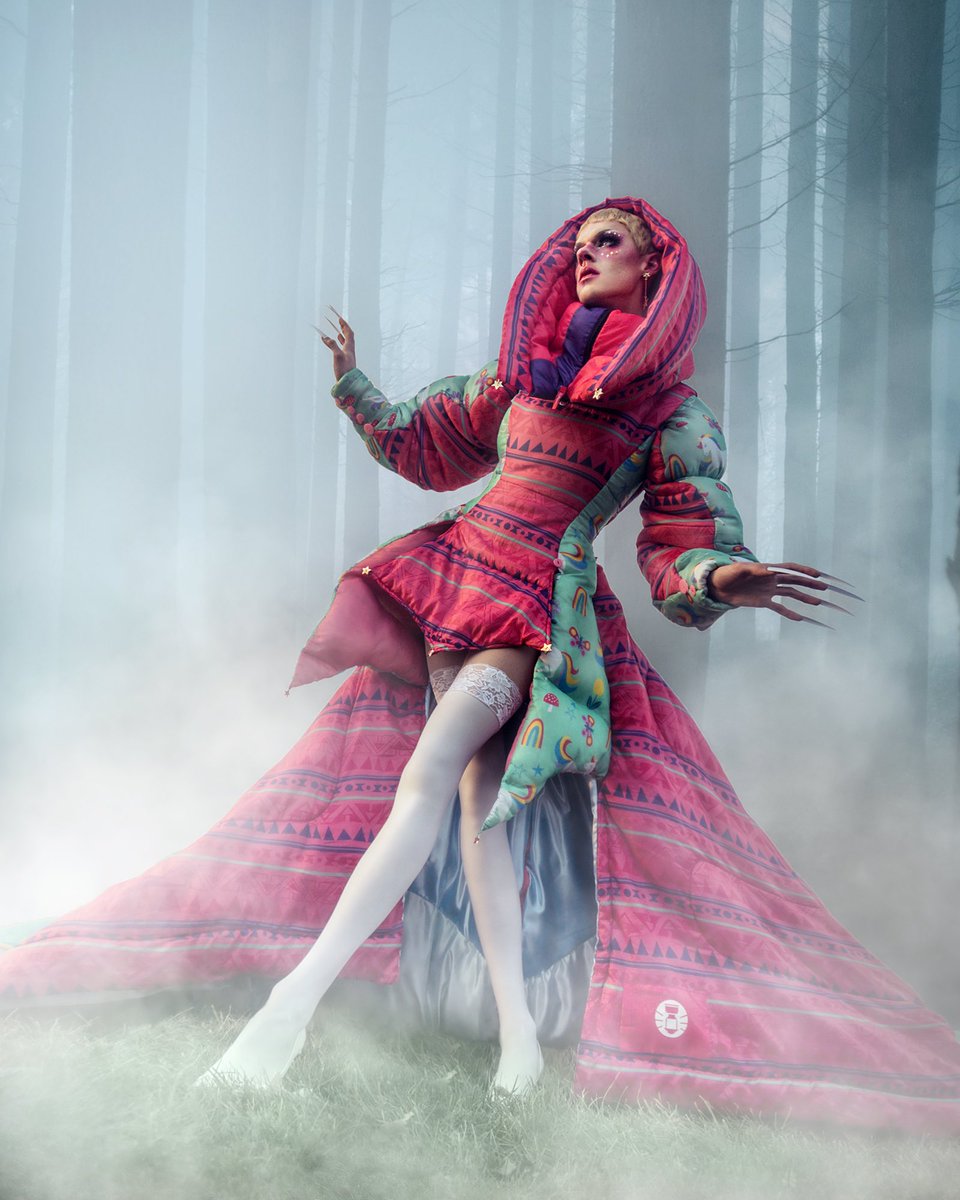 Utica may not have won the challenge for creating this look, but it had to be on the list. Sewn entirely from sleeping bags as part of episode five's 'Bag Ball', the construction is impeccable. Like, seriously, this is the kind of thing you'd expect to see on a runway in front of Anna Wintour.
9. Gottmik's Black and White Ball
Season 13's finale was the first to incorporate a surprise fashion ball into the mix; and the queens certainly didn't let us down. Gottmik's Hellraiser-inspired look for the Black and White category was without doubt a standout of the night. The trend-setting queen sported a sleek latex gown with stunning crystal embellishments and a headpiece in homage of cult icon Pinhead.
8. Denali's Trains For Days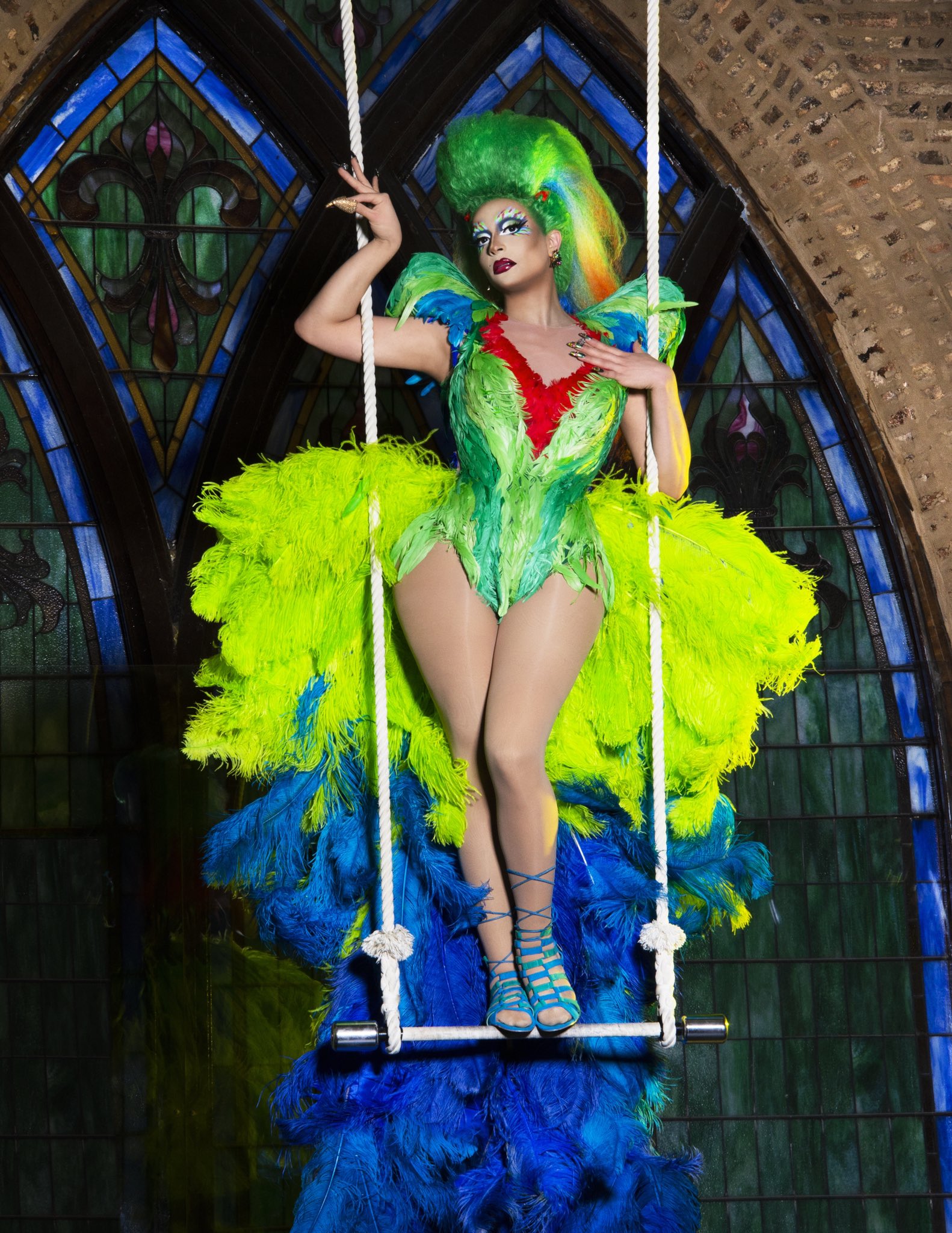 While we didn't get to see enough of Denali as we'd have liked in Season 13, she had some great fashion on her run, and her Trains for Days look was the cream of the crop. She turned the corner looking like a high-fashion toucan, with feathers popping from every inch of her body. The garment really came to life when Denali had to lip sync in it, as she performed the house down and the outfit bounced around the stage with her.
7. Symone's Fascinating Fascinator
During her time on Drag Race, Symone became renowned for her unique point-of-view and representation of black culture on the runway. This look was one of, if not the biggest statement pieces Drag Race has ever seen. Symone walked the runway in a gorgeous white gown and headpiece, then raised her arms and turned around to reveal two bullet holes in her back, with her fascinator reading 'Say Their Names', in homage to the Black Lives Matter movement. In deliberation, RuPaul personally thanked Symone for bringing her activism to the runway. This is how you do it.
6. Rosé's Beast Couture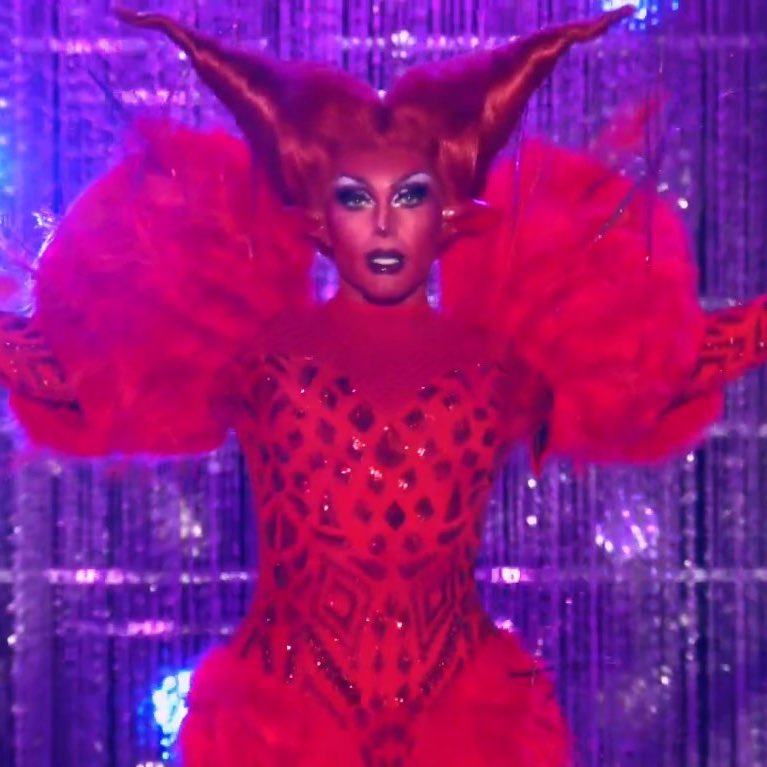 This season's Beast Couture runway gave us some great looks, but it was Rosé who ultimately came out on top. Covered in blood red body paint from head to toe and sporting a devilish wig and puffy feathered shoulders, this look tore up the runway in the best way possible. While Rosé was always hit and miss with her runway presentations, she whacked the nail on the head with this one.
5. Gottmik's Lamé You Stay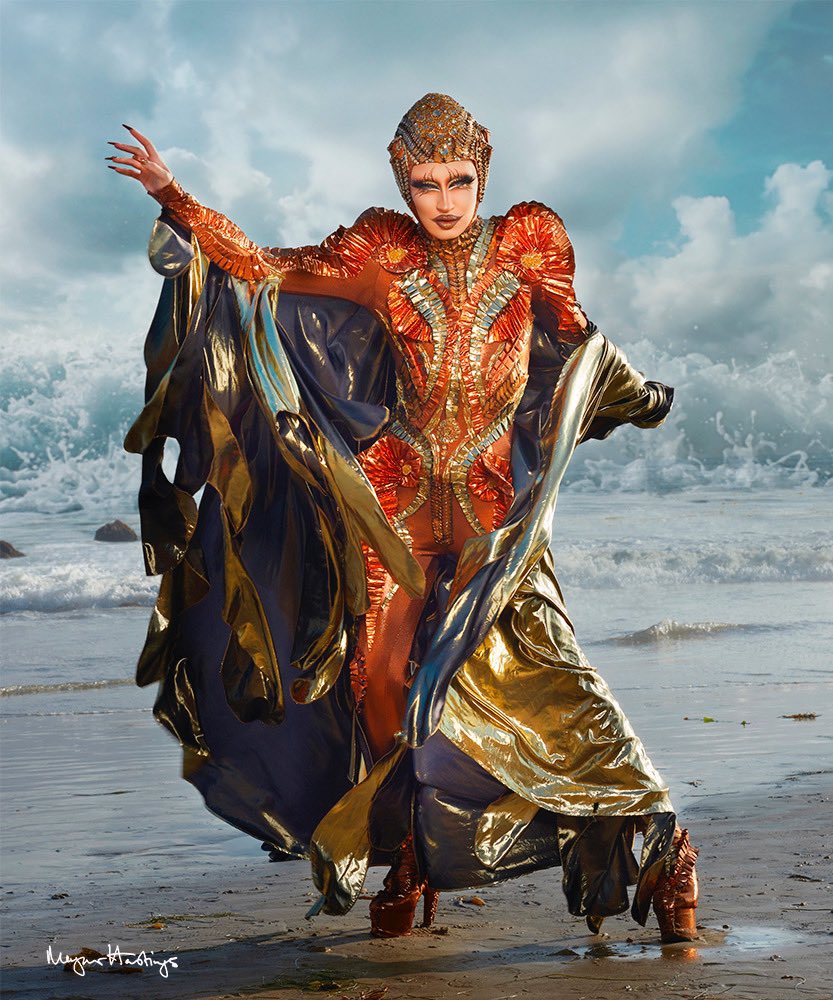 Season 13's first official runway show in episode two sure did kick things off with a bang. The category was Lamé (metallic fabric), and Gottmik ate everyone up. Strapped in an intricate copper bodysuit with sparkling fabric dangling from her arms, she stormed the runway and proved from the off that she was a fierce competitor.
4. Kahmora Hall's Trains For Days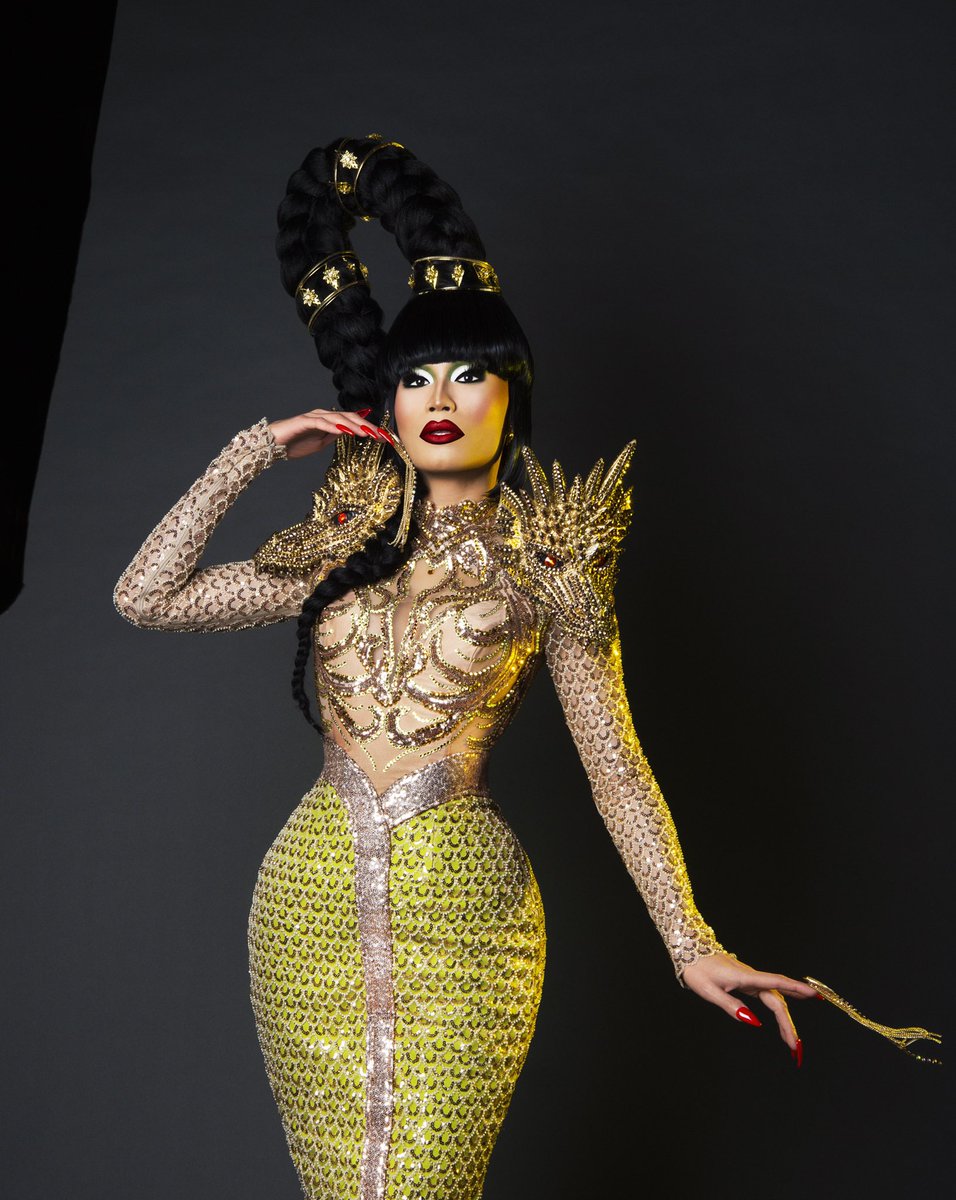 While her time at Drag Race may have been short, Kahmora Hall certainly made herself known as a fashion powerhouse in her time on the show. The first-eliminated queen still got to show five looks in her short stay, and her Trains For Days garment was the most breath-taking of them all. Everything about this look was right, from her scaled body to the shimmering dragon shoulder pieces.
3. Symone's Grand Finale Eleganza Extravaganza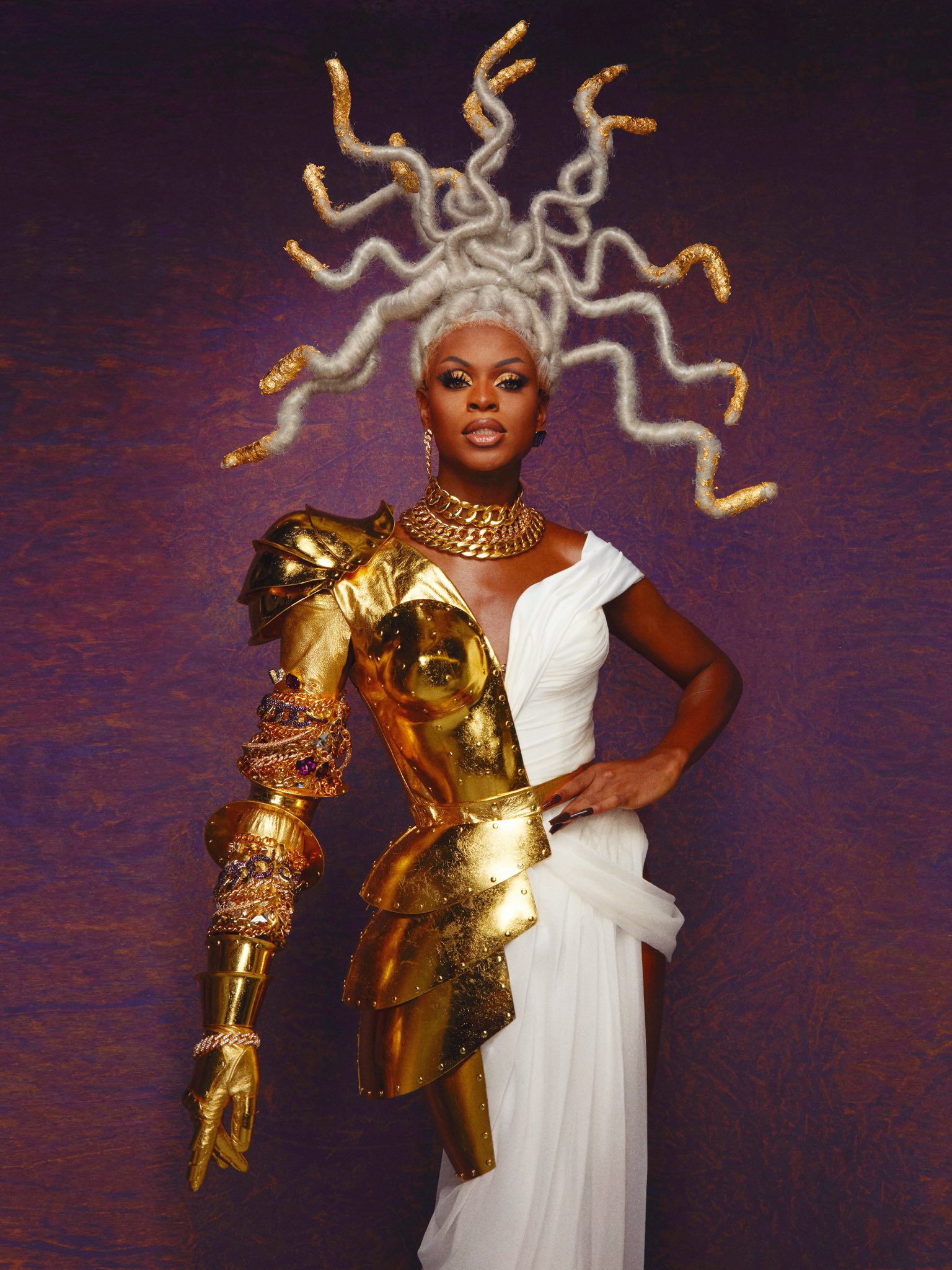 In a finale full of show-stopping looks, Symone transformed into an ethereal being for her final runway presentation. Looking like the love child of Medusa and a Greek goddess, there's no denying the beauty that was radiating from Symone as she dominated the main stage for the last time. The Ebony Enchantress ended the competition as she performed throughout – on top form.
2. Symone's Trains For Days
Among all the iconic looks she showcased on Season 13, Symone's Train For Days look is one for the history books. Interpreting the theme in a way only she would, Symone successfully brought a fashion-forward Durag train to the main stage of RuPaul's Drag Race. Paired with a bulky teal jumpsuit and form-fitting embroidered corset, Symone basked in the pride of Black culture, blending fashion and social commentary in a way we've never seen before.
Gottmik's Grand Finale Eleganza Extravaganza
This is what you call a cultural reset. The most stunning look from RuPaul's Drag Race Season 13 was undoubtedly Gottmik's Grand Finale Eleganza Extravaganza. As fans watched her evolve throughout the course of the season, Gottmik transformed herself one more time. Keeping her signature white face, time stopped for a second as Gottmik strutted around the corner looking like an evil, alien queen of hearts. She really stole the show with this one, rightfully earning her place as an iconic Drag Race fashion queen.
Do you agree with our choices? What were your favourite looks from RuPaul's Drag Race Season 13?
Featured image credit: VH1